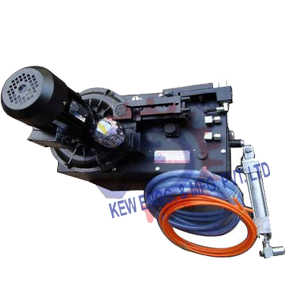 KEW is the most leading manufacturer for Web Aligner System in India. We have the capacity to supply 100-150 units per month. We have systematic work flow chart & updated technology to produce the machine at very high speed and great perfection. We invite inquiries from machinery manufactures also to purchase the units in bulk orders. We also manufacturing Web Aligner for various machines like slitter rewinder machine for slit in flexible packaging industries requirement.
We have readily available stock of all the spares of Hydro-Pneumatic Web Aligner System.
Web Aligner System
HYDRO – PNEUMATIC WEB ALIGNER (POWER PACK) UNIT
0.5 H.P. Motor
Air Pipe – 5 Mtr.
Oil Pipe – 5 Mtr.
Sensor – 1 pcs
Adjuster – 1 pcs.
Air Filter – 1 pcs.
Oil Filter – 1 pcs.
Hydraulic Cylinder size 6″ strock – 1 pcs
ELECTRO – HYDRO WEB ALIGNER (POWER PACK) UNIT
Speed of Unit 250/min
Variation of the film Winding is 0.5
M.S.Tank and M.S.Plate
Electronic of the film Photocell sensor for edge.
Electronic 0 – 5 HP AC Motor.
Electrical Panel Board for Operate the complete Unit.
Hydraulic Cylinder – Adjuster – Oil Pipe.